Sculptural installation made of Rubber, plaster, graphite, copper, hair and horsehair.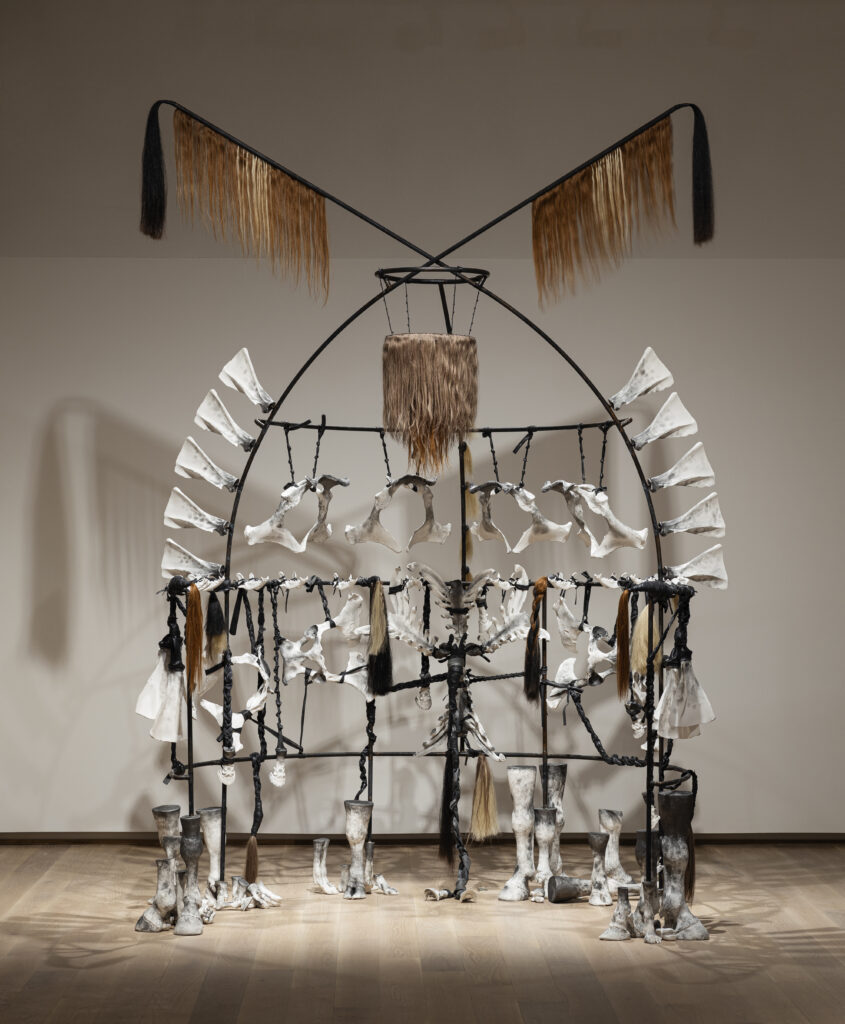 In the installation Posthumous Dialogue at Accelerator in Stockholm replicas of bones from domesticated animals and human hair make up a sculptural altar piece that the visitor can enter. It serves as a site for rituals addressing an actual archaeological case of a multispecies body found outside Örebro in 1949. In the find a middle aged woman's body had parts of her body exchanged to specific bones from a dog, a cow, a pig and a horse.
Together with archaeologist Christina Fredengren, Professor at the Department of Archaeology and Classical Studies at Stockholm University, during the exhibition period I will respond to this case in experimental dialogues and additions to the installation, addressing what intellectual, physical, emotional and mystical fibers this case can contain. My work aims to unfold historical, scientific and personal narratives and explores possible connections, diffractions and echoes between them. A fundamental part of my practice is an urge to correct or heal centuries of human atrocities towards other species. I investigate the corporal knowledge that is produced when inter-species bodies interact and collaborate which is often overseen in scientific contexts. Archives and museums are central sites of research and also the mise-en-scène of several of my artworks. I somehow wish to embrace the kinship and inter-bodily relations that often are lost in these sites.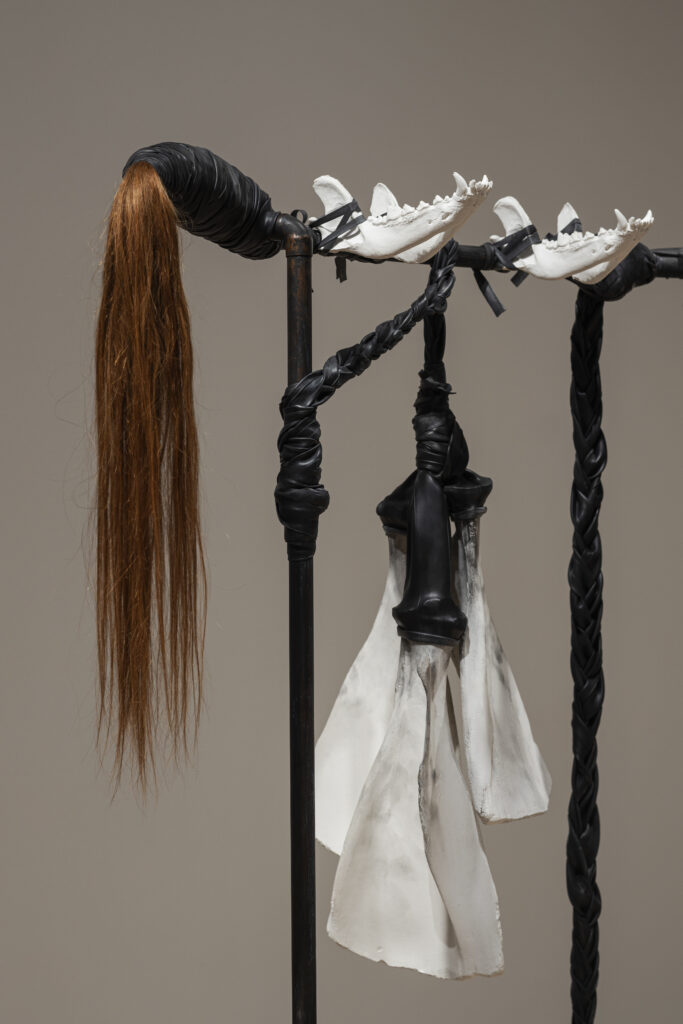 ---
Critique