After completing her studies, Signe Johannessen founded the self-organized art organization Art Lab Gnesta together with Erik Rören and a handful of committed cultural workers. In hindsight one could understand that Johannessen's actions were the result of a crisis management in the dire reality she was facing as a recent art graduate. In this situation, she became fascinated with self-organization as a method for dealing with crisis.
Art Lab Gnesta is a place for experimental connections between art and society; it is interested in the relationship between art and artists, local societies, schools, arts institutions, and others who work with artistic and social issues locally, nationally, and internationally. In the old brewery in Gnesta there are studios, workshops, exhibition rooms, painting walls and project rooms.
Art Lab Gnesta's work takes many shapes: publications, exhibitions, workshops, seminars, and other events, which occur in the building, in public space, and with collaborating partners. As part of its residency program, Art Lab Gnesta invites artists to research and develop ideas that fuel discussions about challenges faced by current society. The exhibition program gives form to interesting ideas and a place to exhibit the work of resident artists. With its feet rooted in the station community of Gnesta in Sörmland, and eyes looking outwards, Art Lab Gnesta is a place for production, presentation, discussion and creativity.
Art Lab Gnesta is a self-organized initiative founded in 2010 led by Art Lab Gnesta Association. Its board of directors is composed of artists, curators, architects, and others.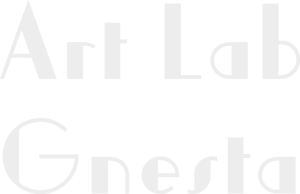 Press