Animation, 12 min, loop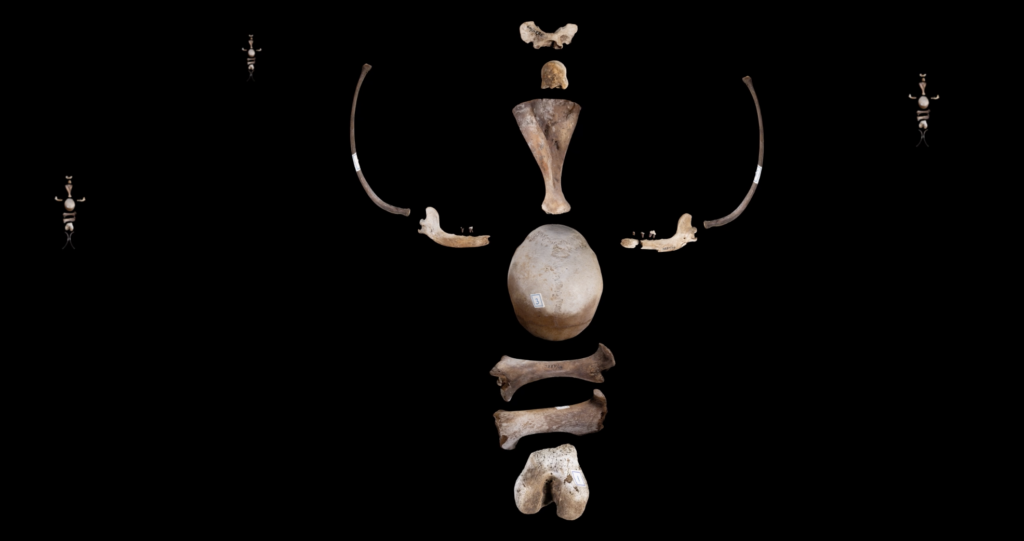 The work is built up by photodocumentations of a particular archeological wetland find that suggests multispecies bodies. The find itself sits in the closed archives of Historiska museet in Sweden, through the animation of this work the content of this find is testing out new choreographies and positions.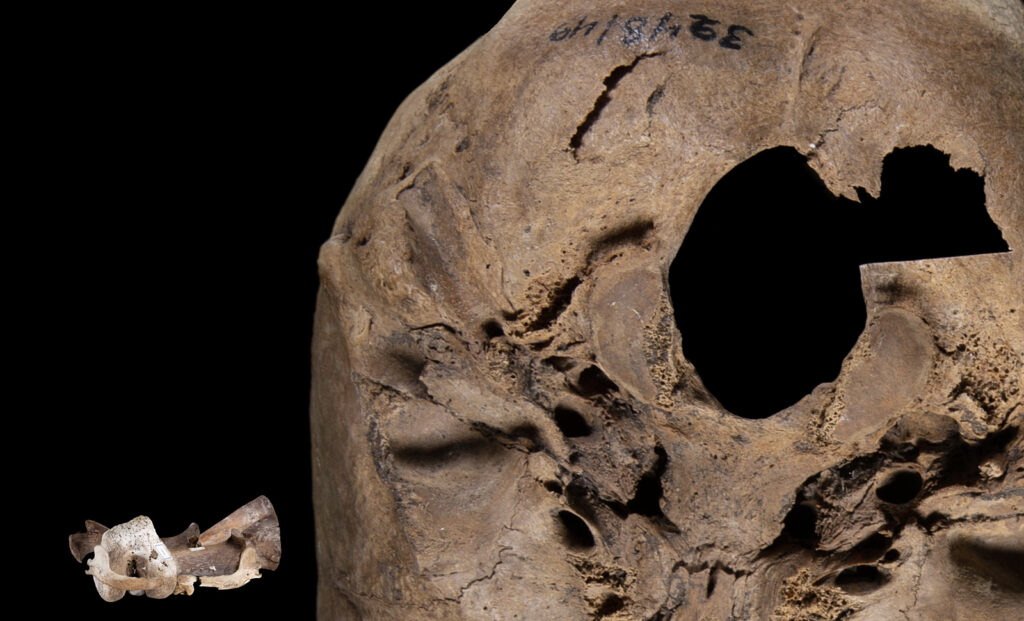 Curator Caroline Malmström wrote the following about the work Resurrections:
The animation Resurrections is based on the mysterious archeological Kvarntorp find, where bones from animals and people from different eras were found together in a bog outside Ørebro in 1949. In the animation, the pieces of bones float around, vibrate and exchange places with each other, as if they are constantly searching for new connections. All in an ongoing, tireless attempt to understand its origin, or rather: to show the diversity of potential positions made possible by the speculations surrounding it.