Sculptural installation made of Hair, horsehair, plaster, graphite, bone and glass.
For The solo show at Ystad konstmuseum The artist produced a large scale installation that interrogates how we as species collect and archive the remnants of others.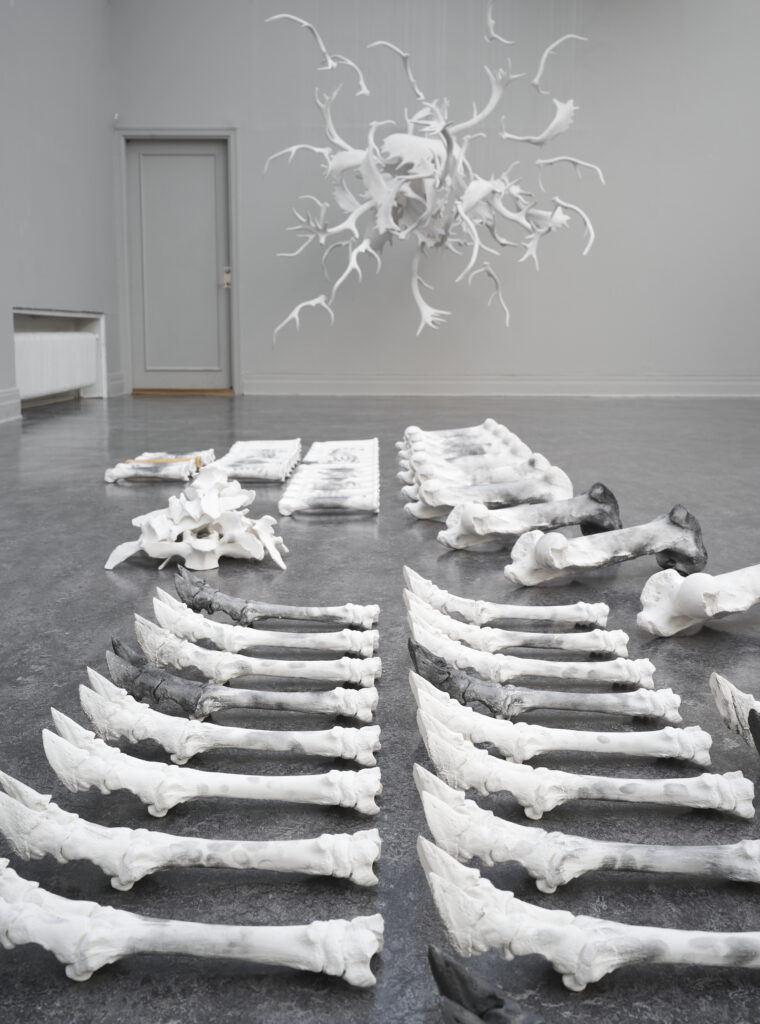 Hovering, lined up, organized in glass vitrines and in piles, hundreds of sculptural objects are presented in the installation, as if pulled from an archaeological dig or mass grave. Layer by layer, thighbones, pelvises, hair, and horns are fused into soil. Clusters of objects make up traces of rituals that have infused each piece with energy. Installations of bone, horn, and hair reinforce the absence of skin and blood. A silent landscape of bodily remains opens up. Johannessen's work does not contain simple dichotomies of desire. The sculptural body of work raises questions about the taxonomy, collection, and exhibition of objects – and about suffering, fetishization, and pleasure in relation to such actions.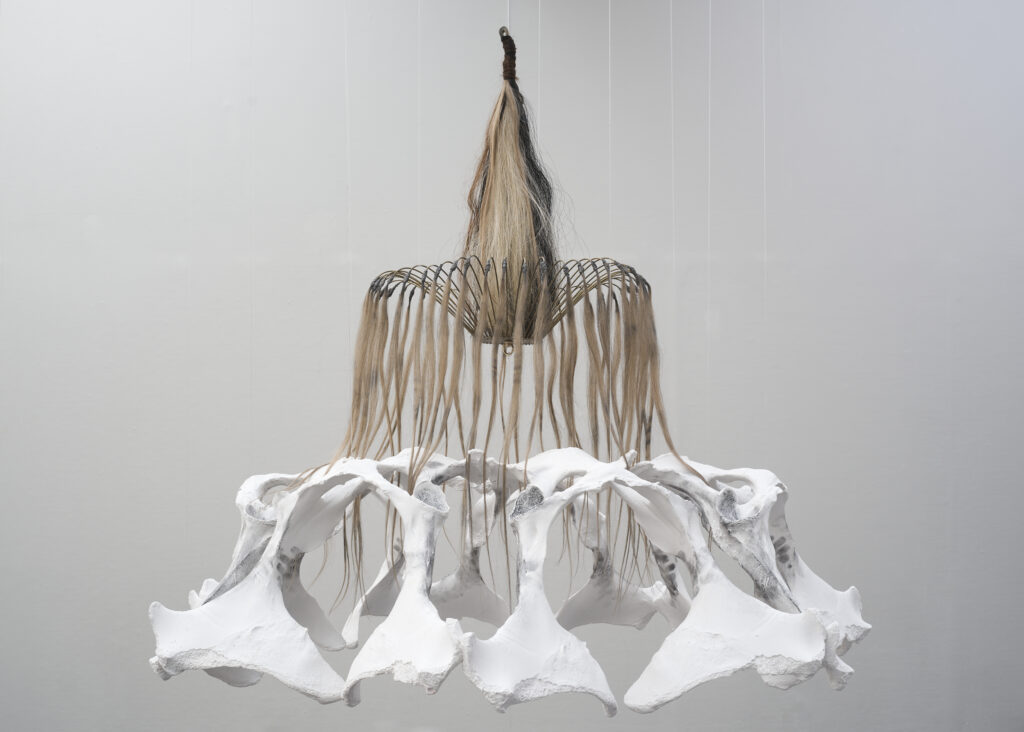 Signe Johannessen's monumental exhibition consists of movements between interventions and experiments, between species and eras, and between personal experiences and social norms. Through repeated, nearly manic, acts of editing and dissection, Johannessen approaches a brutal but systematic settling of accounts with, and examination of, desire. A ritual caretaking space unfolds in parallel, manifest through intimate gestures in the form of braided locks of hair and messages communicated by sooty fingers' movements across a range of surfaces. The fundamental geometric shapes – the circle, cross, and line – recur time and again, as if a deconstructed alphabet.
Extract from the curatorial text by Julia Björnberg at Ystad Konstmuseum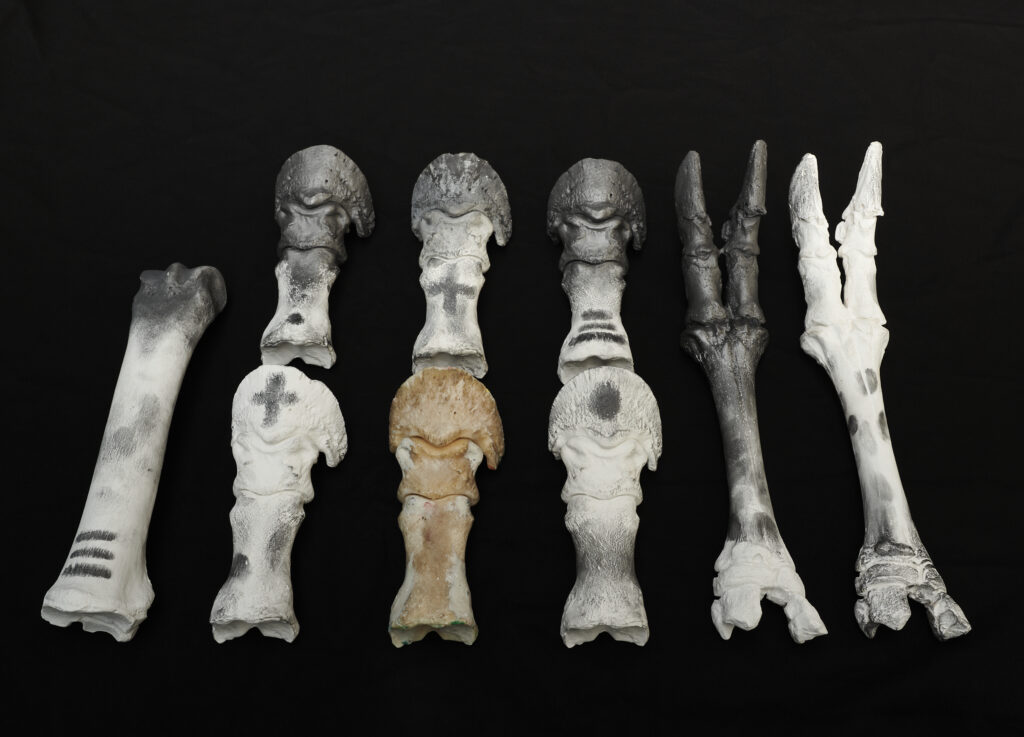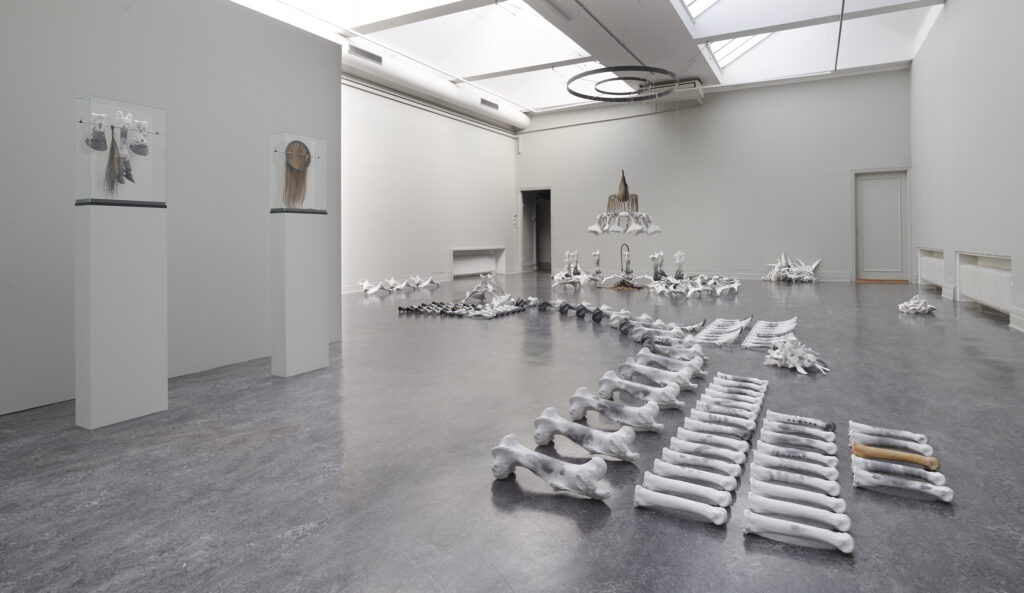 Press: