Sculptural installation at Uppsala konstmuseum built by fragments of archived stucco.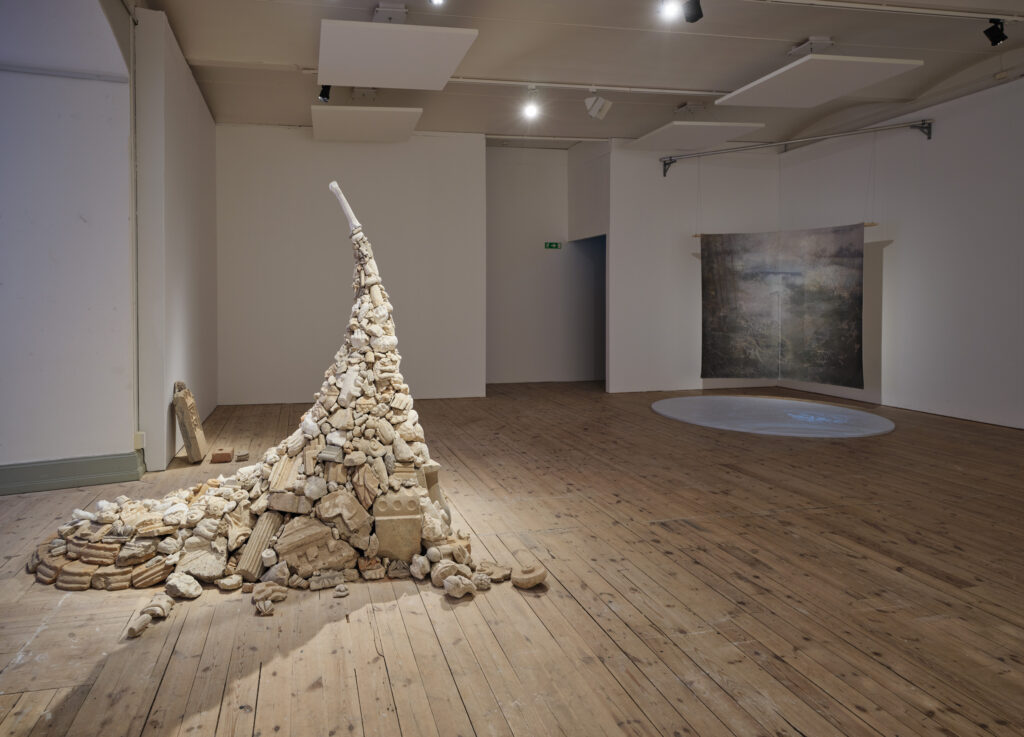 The curator Rebecka Wigh Abrahamsson of the exhibition Aposthumous journey into the future at Uppsala konstmuseum writes:
Signe Johannessen navigates historical strata, in long temporal perspectives, from cretaceous fossil remains to ancient burial sites with human and animal bones. We are walking on organic biomass, in the footsteps of previous generations.
For the exhibition, the artist created the installation Re-resurrect from fragments of stucco from the 1580s church of Uppsala Castle, which is where the Uppsala Art Museum is housed today.
The fragments were collected during excavations in the area in the 1940s. Shards of divine beings and plants have morphed, offering contact with bodies from another era, but also reminding us of the evolutionary processes of matter. How can art disturb old myths of genesis and historical truths in order to make new narratives about the world emerge?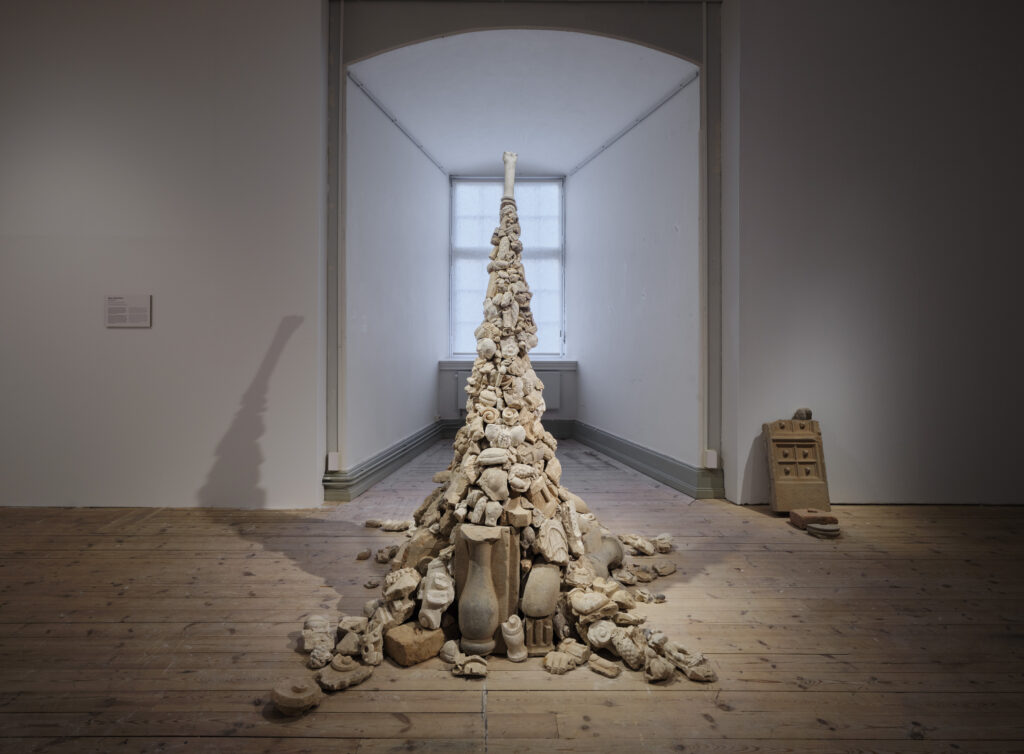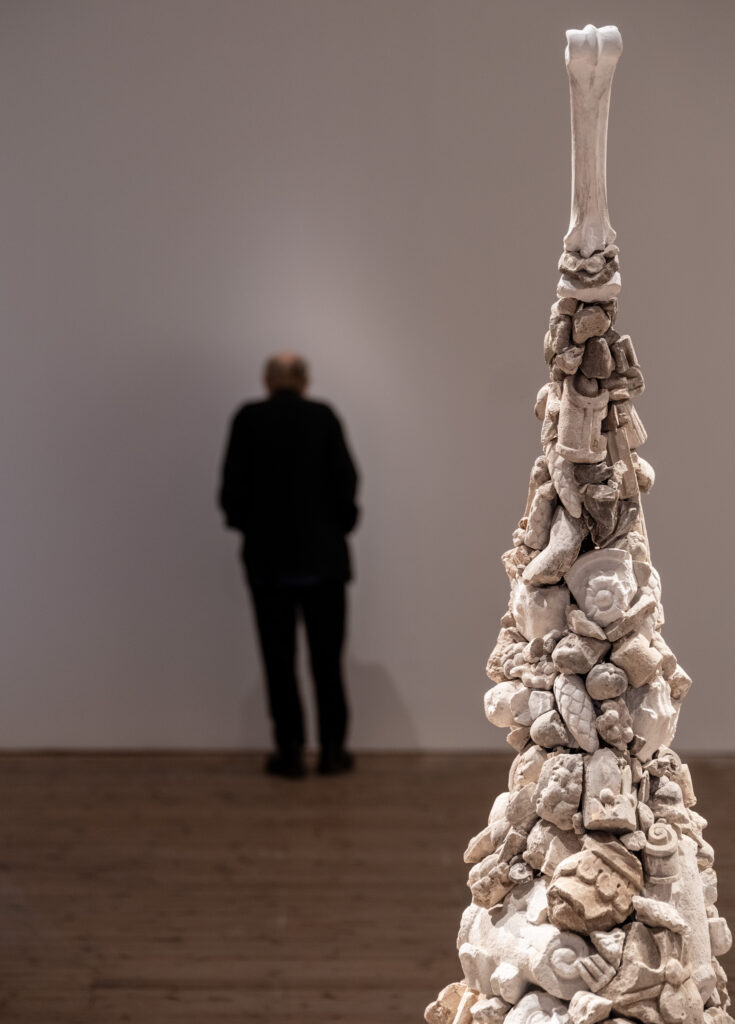 Press